Available Today on LoveLockCutters.com
Lock Picking Tools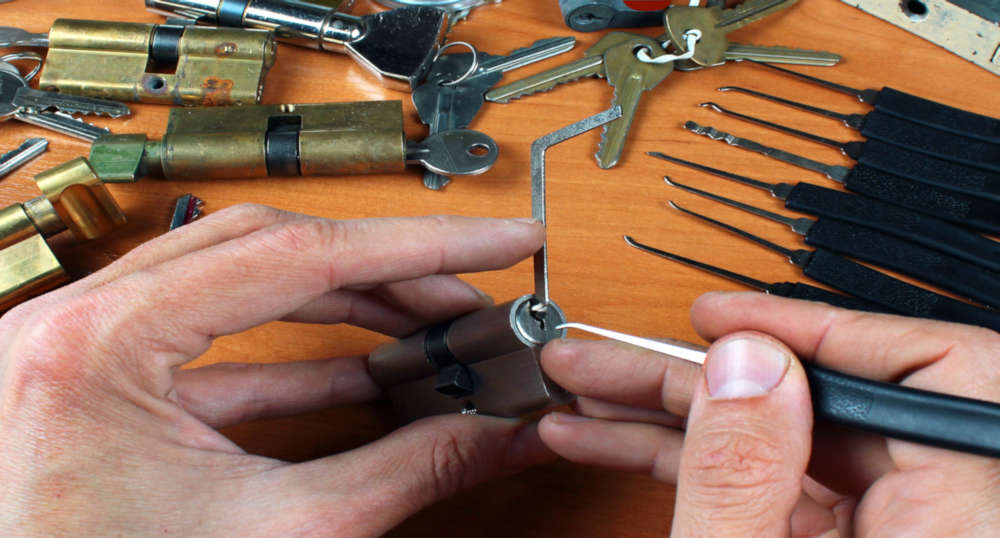 While the fun and utility of using a bad-ass lock cutter to tear through a 314 gauge steel padlock like a hot knife through margarine is pretty much the pinnacle of public service to your country and for your fellow citizens who feel that love locks are similar to graffiti, dog feces on the sidewalk, cigarette butts in drinking fountains, and fast food wrappers tossed on roadways, there is no denying that picking the love locks using the tried and true style of old thieves and bank robbers can be fulfilling both to you and to those of us who want these locks removed.

Lock picking sets allow you be less obvious when you go to do your fairy-tale smack-down on the twits and their locks; pull up a chair at the local love lock spot and use one of these multipurpose lock picking sets to open and remove as many love locks as you can and don't forget after each lock is removed you can add insult to injury and post some pictures of the locks you have picked to your favorite social media trailer park and watch generation hashtag get their undies in a bunch because you are tampering with their precious little holy pendants.

Take it from us, the feeling you get when you sit there picking a love lock is about the same as if you were giving a gynecological or a prostate exam to one of the idiots who put their lock their so make it hurt so they feel a pain in their livers like a voodoo doll stuck with a pin. Cracking apart their little eternal blissful dreamworld is ever so splendid.

---